Choosing Between e-Commerce & e-Marketplaces
The two most popular options for merchants to start their online businesses are an e-Commerce website and an e-Marketplaces. However, each solution leads to a different set of customers. E-Commerce refers to purchasing and selling activities over the Internet in a self-owned platform. On the other hand, an e-Marketplaces is a website or application that allows customers to shop from various sources (different brands). There are a few more key differences to consider in how you sell your products online.
Regardless, diversifying your sales channels is always a good idea. An innovative multichannel approach keeps you from relying on any one track for your sales and gives you access to new consumers. You can do various things to alleviate the tribulations of managing many e-Marketplace. Continue reading for tips on streamlining your job while branching out into new channels.
Online Store Management Challenges
Let's start with the most prevalent issues merchants experience while managing their sales channels. Even the most well-known brands may face some of these challenges, which include:
1. Change In Management
e-Commerce never stands still. Similarly, e-Marketplace continually upgrades its algorithms and listing standards to improve its respective platforms' purchasing experience. Unfortunately, many vendors today need an effective, scalable solution, and their businesses are disrupted when the channel changes abruptly.
2. Inventory Mismanagement
Each year, inventory mismanagement costs a trillion dollars worldwide and can be caused by overselling, overstocking, and other problems. In addition, inventory concerns are frequently exaggerated when many platforms are used, and sellers must ensure that inventory is accurately synced across them.
3. Forecasting Demand
Having enough inventory to fulfill all requests is essential when selling on numerous sites. However, estimating how many sales you'll make is difficult because lead times, production expenses, and storage fees all vary.
4. Redundant Work
When you have one item posted on many channels, you may rapidly find yourself inputting the same thing repeatedly when you want to make a minor update or create a new listing. This leads to burnout and allows for human error.
5. Ranking and listing
Each e-Commerce business categorizes, organizes, and ranks the things for sale in its way. Unfortunately, many online sellers become overly focused on learning the standards of interaction for their principal sales channel and need to pay attention to learning the rules for others, putting money on the table.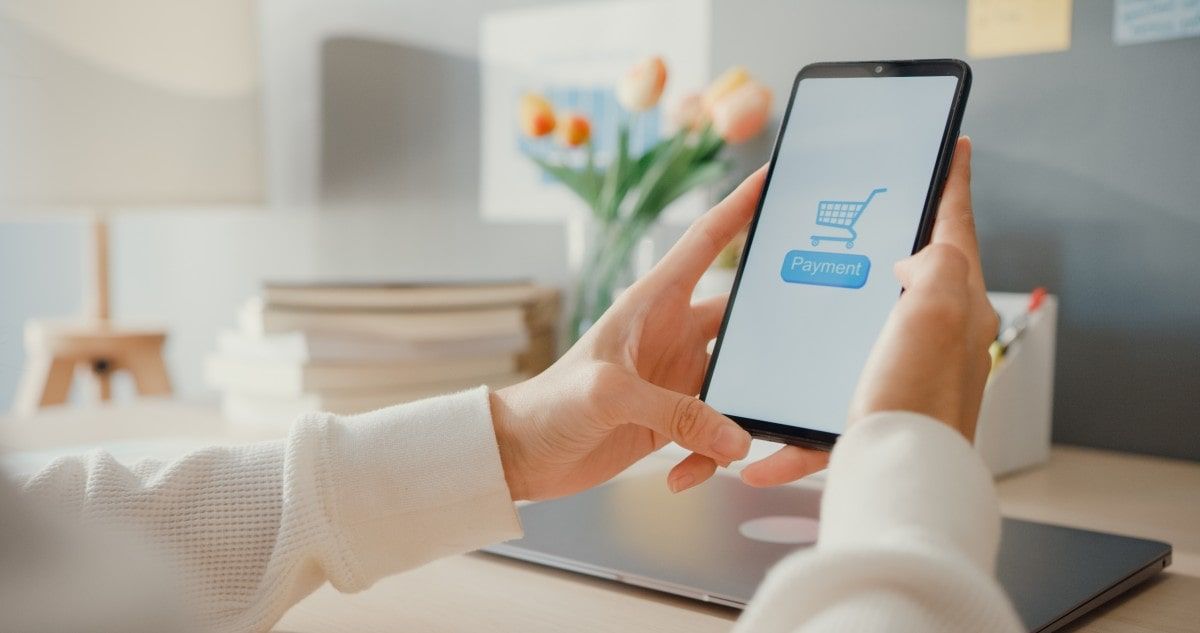 Approaches for Doing Your Job Easier
Given the difficulties mentioned earlier, what can you do to reduce the stress of internet selling? Take a look at these suggestions and see what you can do.
1. Experience with Product Pages
Consumers' primary destination is the product page, where they frequently discover, engage, and eventually purchase products. As a result, the product page should give prospective purchasers the information they need to make an educated purchasing decision.
Successful product pages are immersive. These sites should be dynamic and detailed so buyers acquire the information they need while also getting a "feel" for things in a virtual setting. Moreover, including credible recommendations and reviews on the product page can further encourage customers to buy. Using engaging and descriptive information tailored to specific markets, websites, and social channels not only boosts trust and credibility but also creates trust and increases buyers' readiness to finish their transactions. In addition, the combination of dynamic or brand-reflective material and accurate evaluations on the product page allows vendors to save shoppers time as they browse websites and e-Marketplace.
2. Invest in a Strong Inventory Management System
As previously said, inventory can quickly become out of control when you have many e-Commerce channels to monitor. In addition, unlike physical stores, your online channels are open 24 hours a day, seven days a week, posing new inventory management issues.
Other considerations, like whether you sell finished goods or oversee the complete production process, will influence your inventory system requirements. At the very least, you'll require something matching your inventory across your channels. This implies that when an order comes in through any channel, your system will know to reserve the appropriate amount of stock and subtract it from the available amounts on other media.
Aside from that, you may discover that you require further assistance in anticipating demand, managing buy orders, monitoring suppliers, and other areas. If so, there is an inventory system for you—you need to do your homework and look at your options.
3. Reporting and Analytics
The capacity to conveniently and efficiently access customer data and behavioural insights from all channels are critical when establishing an e-Marketplace strategy. Sellers must be able to access and react to real-time insights to stay up with consumers' digital expectations and deliver excellence across all channels and transactions. Likewise, vendors must be able to access and respond to insights in real-time. Once incorporated into a merchant's product data hub, third-party vendors and solutions can automate all backend operations while providing the required consumer insights to continue enhancing and innovating around their consumer's e-Marketplaces experience. Additionally, vendors must be actively aware of e-Marketplaces trends and developments, as well as consumers' wants, to evolve to the rhythm of the e-Marketplaces and answer to online shopper expectations.
e-Marketplaces will continue to expand as a significant component of future e-Commerce plans because they can provide a broader reach, seamless, integrated tools and services, access to customer data and analytics, and delivery support to enhance the selling experience. Retailers must evaluate how each channel fits into their overall e-Commerce strategy and how to effectively manage transactions and consumer data across many places of sale. In the next wave of e-Commerce, sellers with the most effective e-Marketplaces strategies will continue to triumph.
4. Register Your Business
The unfortunate reality of selling on e-Commerce e-Marketplace is that every channel has counterfeiters and dishonest competitors. To further safeguard your brand, register it wherever feasible. Without a doubt, registering your trademark is responsible for protecting your brand on platforms where millions of other vendors compete.
5. Operations in the Backend
As platforms and audiences develop globally, digital commerce processes have gotten increasingly complex. At the same time, this pace and expansion present an unparalleled opportunity for e-Marketplaces merchants. Organizations must connect their infrastructure, workforce, and partners through data seamlessly. As a business, you may accomplish this by breaking down information silos, offering relevant insights in real-time, and enabling greater coordination across all channels and departments. In addition, retailers should focus on critical elements within the retail experience, such as multichannel operations, real-time transparency, and flexible pricing, to create excellent customer experiences from discovery to transactions and delivery.
6. Merchandising and Distribution
Recent supply chain challenges thrown at retailers have underlined the need for increased visibility at all steps of manufacture, from sourcing through delivery and returns. In addition, consumer desire for speedier delivery times, particularly when purchasing on e-Marketplace that guarantees same-day or two-day free delivery, has made it difficult for merchants to improve efficiency and employ technology throughout the supply chain. In searching for cost-effective and sustainable alternative methods, merchants can investigate options such as on-demand production, drop-shipping, and intelligent delivery to bring greater convenience, cost, and sustainability to both the seller and the buyer.
7. Payments and Checkout
Whether selling domestically or internationally, online retailers on all platforms are dealing with increasing complexity in the checkout process. From item classification and location-specific taxes and fees to many continuing compliance laws, getting all charges correct at checkout directly influences the consumer experience and compliance risk.
Additionally, e-Marketplaces could collaborate with third-party technology providers to avoid order desertion and possible long-term loss of consumers and e-Marketplaces merchants. These professionals can help expedite the process, creating an option for e-tailers and online platforms to develop continued loyalty. Finally, tax compliance automation ensures that taxes and customs fees are correctly calculated, and mobile optimization, which allows for payments on the move, can be crucial to the whole e-Marketplaces.
In Conclusion
e-Commerce and e-Marketplaces, administration necessitates juggling a plethora of diverse tasks, requirements, and tactics simultaneously. Fortunately, the suggestions above can assist in lightening your load.