Guiding Small and Medium-Sized Enterprises (SMEs) Towards Effective Outsourcing
Innovative Hub Malaysia Guides Businesses on the Benefits of Outsourcing
PETALING JAYA, 2 JAN 2022- Outsourcing helps Small and Medium Enterprises (SMEs) save time and money.
With technological advancements, many businesses have begun outsourcing certain functions to cut costs and save time. During the training session, the team explained the basis of outsourcing and how to identify if outsourcing is suitable for the nature of the business.
Innovative Hub Malaysia recently conducted a training workshop for SMEs on how to outsource and the importance of outsourcing. Staying true to its mission to empower businesses, Innovative Hub Malaysia has been striving to help SMEs reach their full potential.
"It is important for businesses to identify what functions can be outsourced to a third party to reduce internal burdens so that entrepreneurs can focus on more crucial parts of the business. We are aiming to extend help by assisting businesses to venture into digital marketing.", said Lee Ming Zhe, Innovative Hub Malaysia Managing Director.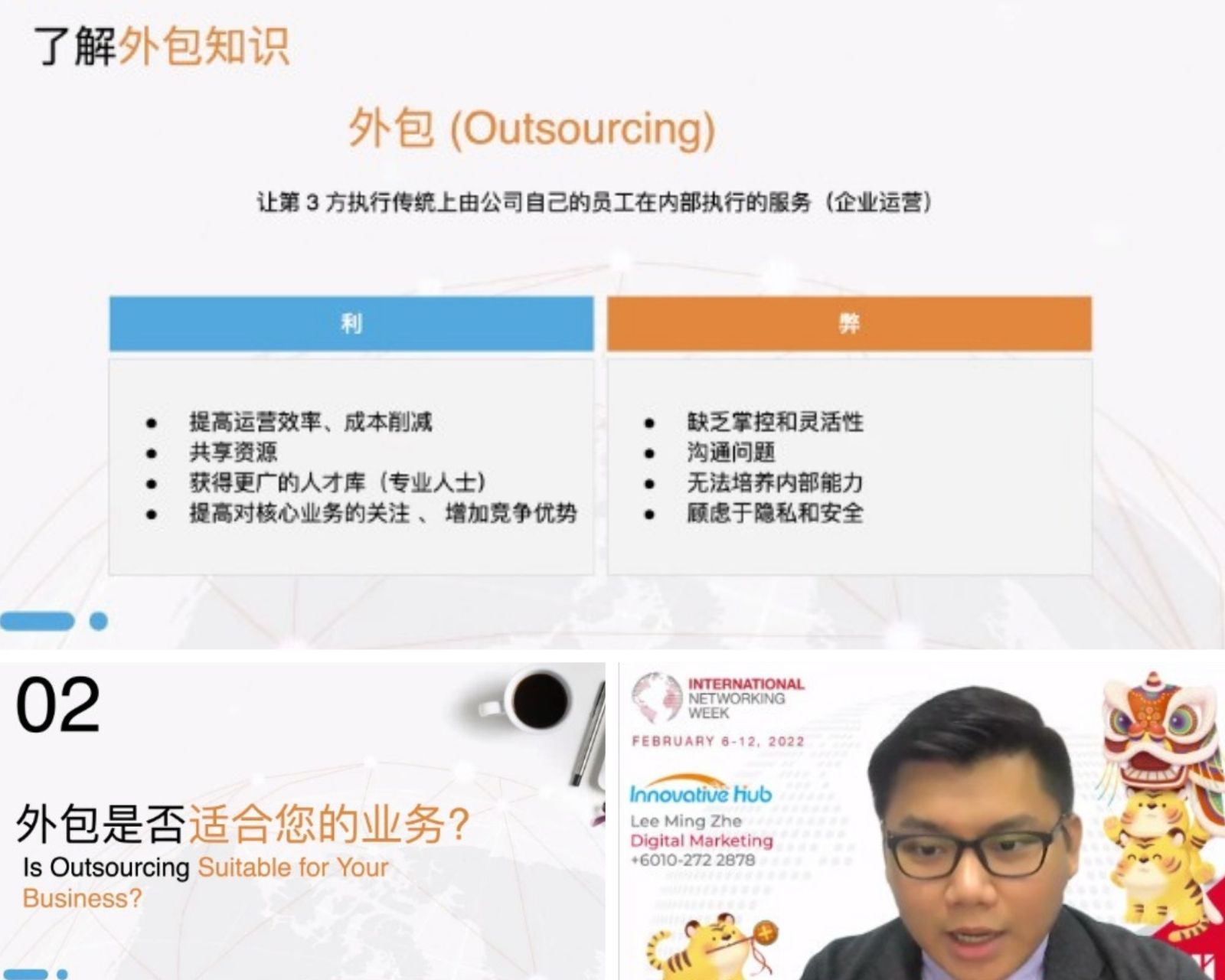 Digital marketing is becoming a norm and if businesses want to remain competitive within the market, they have to embrace digital marketing sooner or later. Innovative Hub Malaysia provides digital marketing solutions for SMEs which focuses on search engine optimization, website development, e-commerce setup, social media content management and many more.
Innovative Hub has a one-of-a-kind synergy of skilled digital marketers and social media experts To remain relevant in the already saturated and ever-growing market it is important for businesses to outsource so they can focus on expanding their business.
To stay in line with their empowering businesses globally, Innovative Hub Malaysia is looking forward to working with SMEs and hosting more workshops in the future to expose them to outsourcing some of the business functions to a third party company.
"We're ecstatic to work with SMEs globally to continue empowering them by uplifting some of their digital marketing burdens so they can focus on other aspects of their business," Lee added.